Back to the story
Tzatziki homemade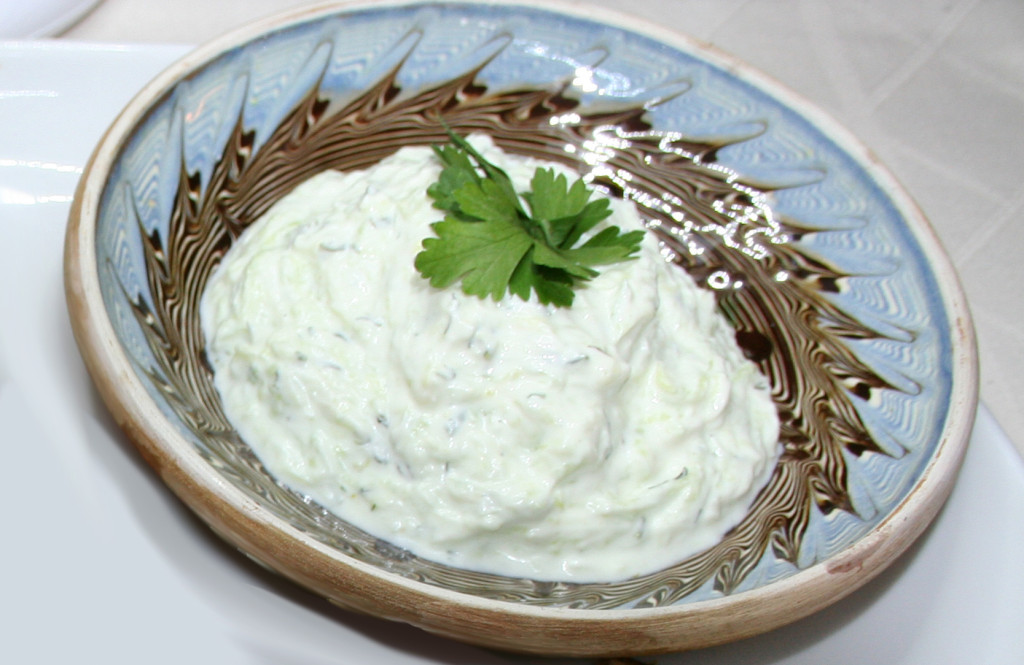 1 cup of full fat strained Greek yogurt
1 finely crashed clove of garlic
½ tablespoon of fresh lemon juice
2 tablespoons olive oil
1 tablespoon fresh chopped dill
salt and white pepper.
Procedure
1. Wash, peel and cut the cucumber into small cubes.
2. Put the yogurt in a bowl and mix all the other ingredients together. Add the olive oil, salt and pepper and try it to taste.
3. Leave the mixture in the fridge for at least 1 hour. When serve, drizzle little more extra virgin olive oil and decorate with some fresh dill.
The recipe is fine but it is true that only when you measure 'by the eye' the ingredients, you succeed the perfect tzatziki.
My sister has definitely the talent for this dish…I just follow the recipe!
(Visited 109 time, 1 visit today)