Back to the story
Pan fried fish cakes –Psarokeftedes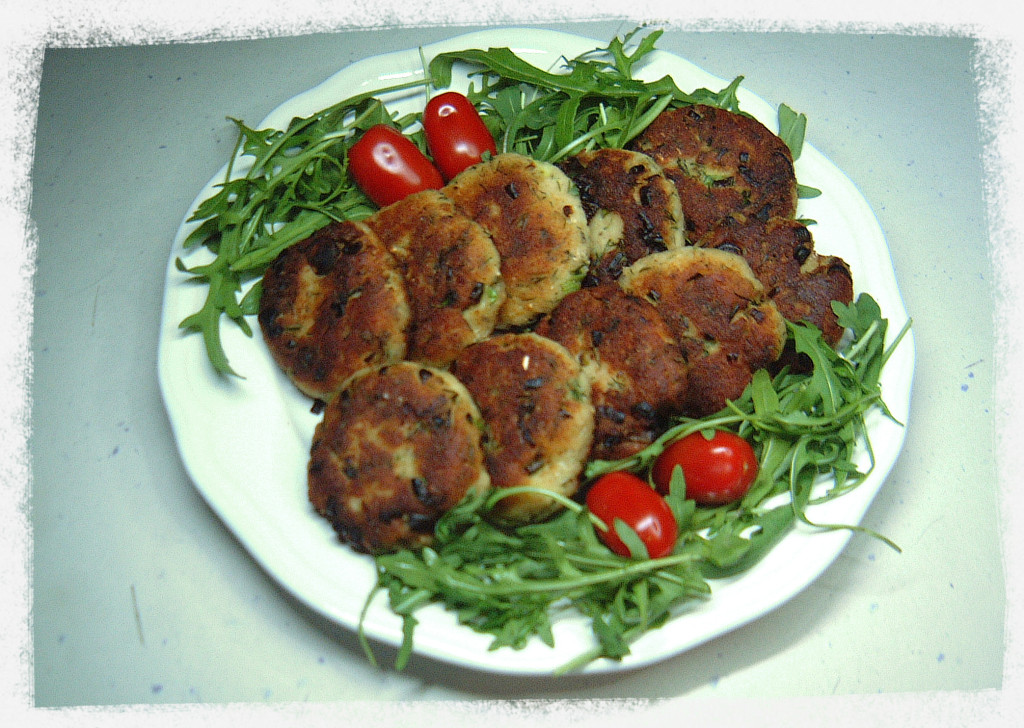 500 gr. fresh cod

80 gr. white fish roe

3 fresh spring onions chopped

2 tablespoons of finely cut fresh dill

3 slices of bread for sandwiches trimmed as breadcrumbs

1 teaspoon of lemon juice or lime

1 tablespoon olive oil

Salt, white pepper
There are probably thousands of recipes for this delicacy. English people must love them, judging from the many recipes and ready –made packages that you can find in their supermarkets. They use so many different fish and ingredients. Steve and I love only the ones with the white fish roe inside the mixture, as we prefer eating this wonderful food fresh with the fish, grilled or fried and not hidden in a fish cake! Now, I don't remember from where I copied this recipe. It is certainly not very old. However, these fish cakes – psarokeftedes are simply very nice!
Procedure
Wash the fish, boil it in a little salty water in a pan for 3-4 minutes, so it will not be totally raw, remove the bone and flake it.
Mix all ingredients with cod after cooling. Put moderate amount of salt as the fish roe is salty anyway.
Take from the mixture one tablespoon of the batter and quickly but gently form a ball. Press it then in the middle to form a fish cake.
Fry in olive oil (4 tablespoons of the oil is enough for the pan), for about 1 minute each side.
Take them out with a large slotted spoon onto paper towel.
6.     They can be eaten next day at room temperature. Super!
  Ideas: Perfectly served with homemade tzatziki
(Visited 323 time, 1 visit today)