If you get a present like a jar of red chilies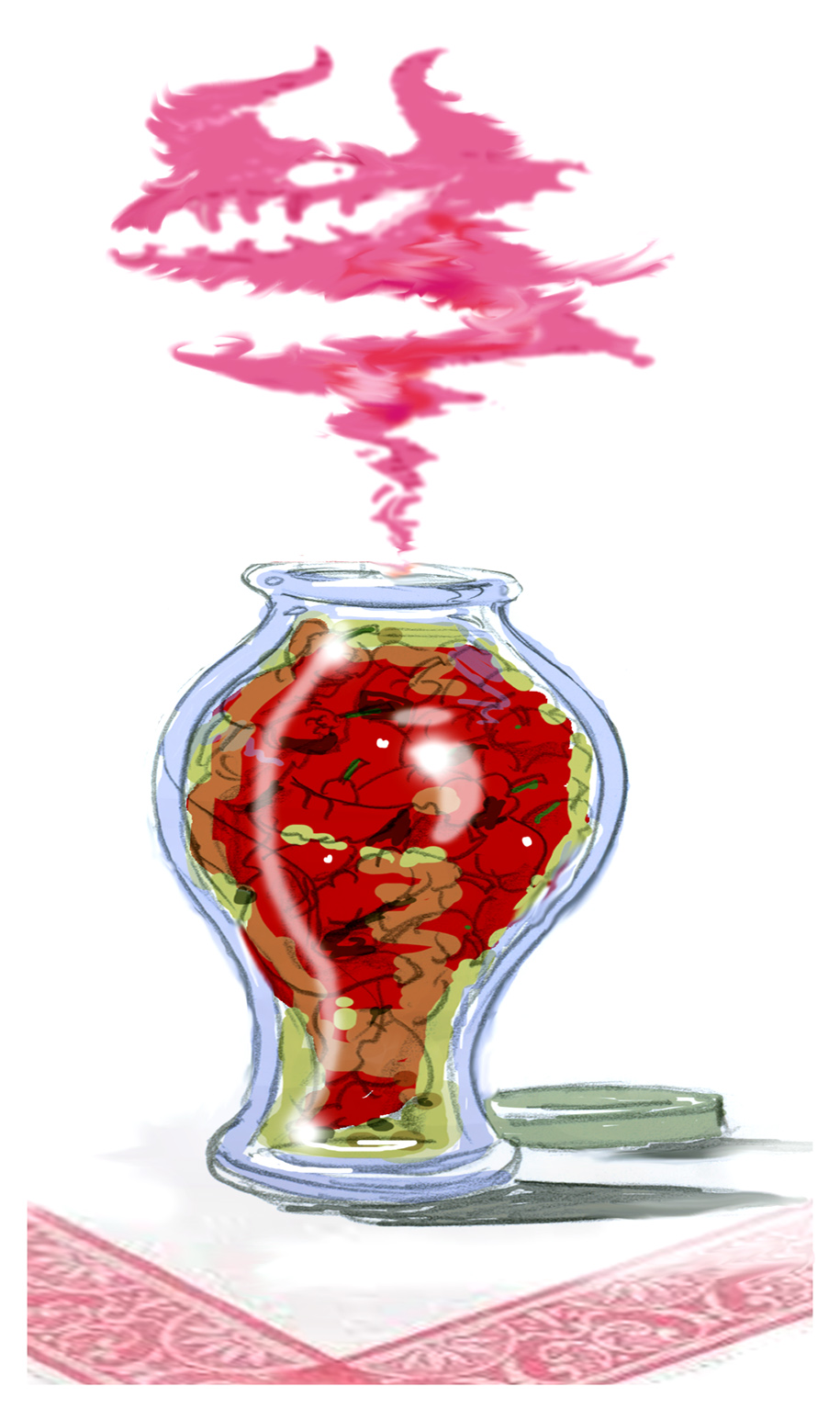 One winter's day out of nowhere, a jar full of red chilies was given to me, brought as a small present from the town of Kilkis. I did not expect anything but this vase with the bright red flames was suddenly found in my hands. For a moment I did not know what to say! Because I like cooking a lot, I came quickly to my senses and my instant thought was that I would use them for sure. I like food to have some spices in. Moreover, I am always pleased with a gift because I am sure it is a genuine offer of love or even a sudden burst of affection from someone who cares. All is wonderful! That is why, I will bake a nice meal of dried beans – fasolia gigantes in tomato sauce, the famous fasoulotava, with the red small fire inside, and I will serve them with pickled onions in vinegar, black olives from Thassos, called throumpes and freshly baked, deliciously crunchy bread from the bakery in my neighbourhood. If we drank something with this, this would be the authentic Mytilini ouzo, not much! only one or two shots for a dose of happiness, never alone, always with good company!….
(Visited 165 time, 1 visit today)
The recipe...
3 slices of fresh bread-sourdough bread the best
butter
6 pickled onions
1/2 cup of pickled cabbage
4 slices of cooked ham
1 large cup of earl grey tea
Ideally, the Boxing day's breakfast in England includes a variety of  yummy and festive ingredients: cooked ham, (ham that tastes almost like our syglino of Mani or kavourmas of Rethymno, Crete) which you buy as a whole piece and slice it yourself, pickled onions,  pickled red cabbage, buttered slices of fresh bread and large cups of earl grey with milk. I see it in my husband's face that not only it is a traditional breakfast but a unique combination of taste every Christmas!
(Visited 167 time, 1 visit today)