Father's favourite soup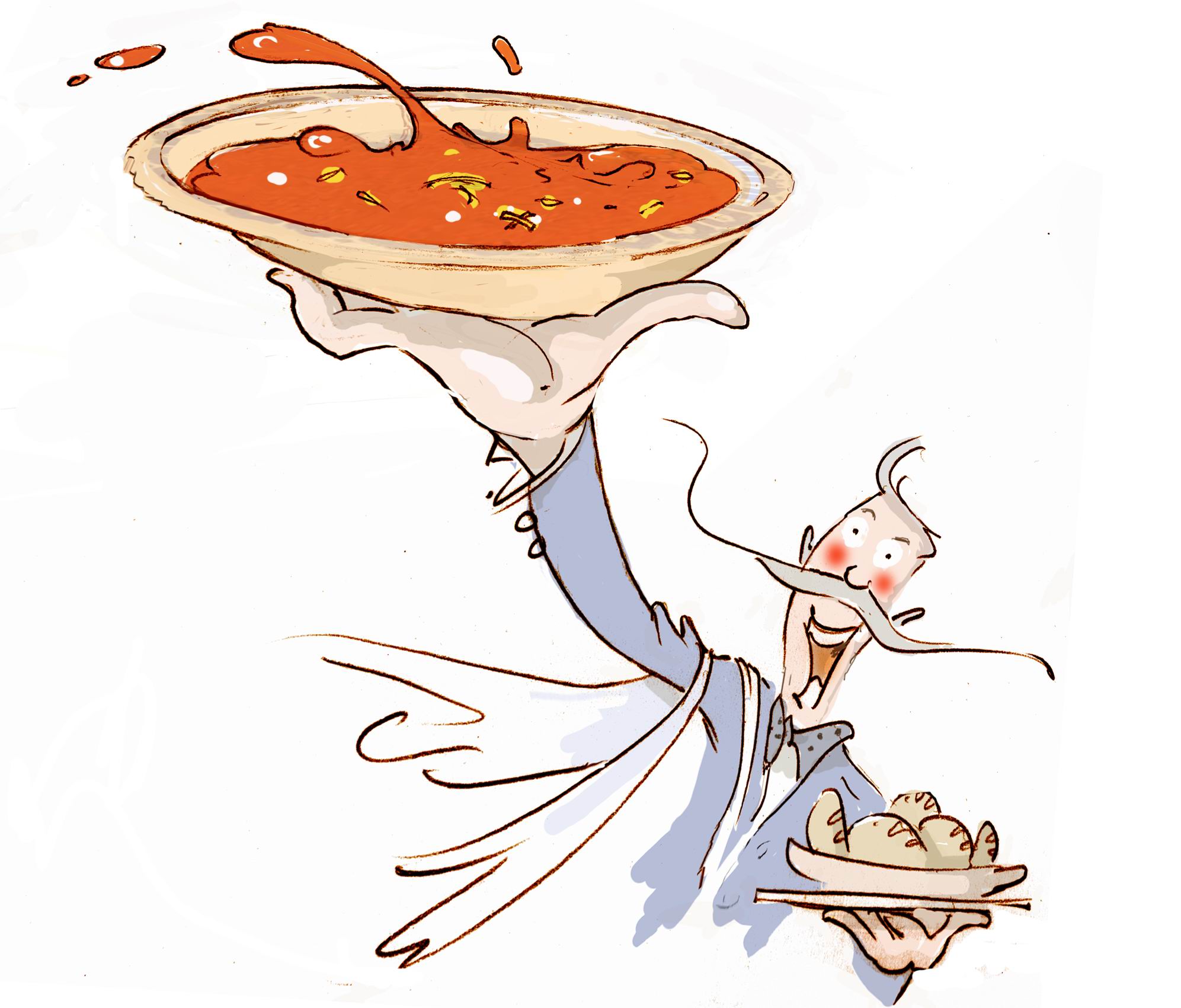 One of my father's favourite soups is Soupa Manestra.
A light tomato soup with kritharaki, a small pasta made from semolina wheat, which you enjoy very hot with plenty of pepper, and is delicious even late at night.
For some reason, every time we had chicken for lunch, this strange but famous soup made its appearance at our dinner table. I watched my father sipping with such pleasure and definitely asking for a second round and this always drove me crazy! What was it with this red juice that the man adored? I could only see a little pasta here and there, the kritharaki. Otherwise, it was like eating tomatoes in soup. And why this meal had to follow as supper when a few hours before at lunch we had enjoyed golden brown cutlets with fries? Nothing could convince me to try it!
Only some years later I learned that the tastiness of this soup was in the chicken broth that was in and was kept by my mum on purpose, so it would be used to make this lovely soup which not only is tasty but  a perfect compensation after a hard day at work.
Here it is cooked with a little twist: a tablespoon of Italian spices, based on chilli and coarsely grated cheese, the famous hard cheese-xiros anthotiros from Crete, in the soup. An absolutely must, small olives from Crete, the other famous psilolies with wild small artichokes in oil and baked pitas drizzled with olive oil and oregano, the ladorigani. Yummy!
(Visited 245 time, 1 visit today)