Blame it on the Bossa Nova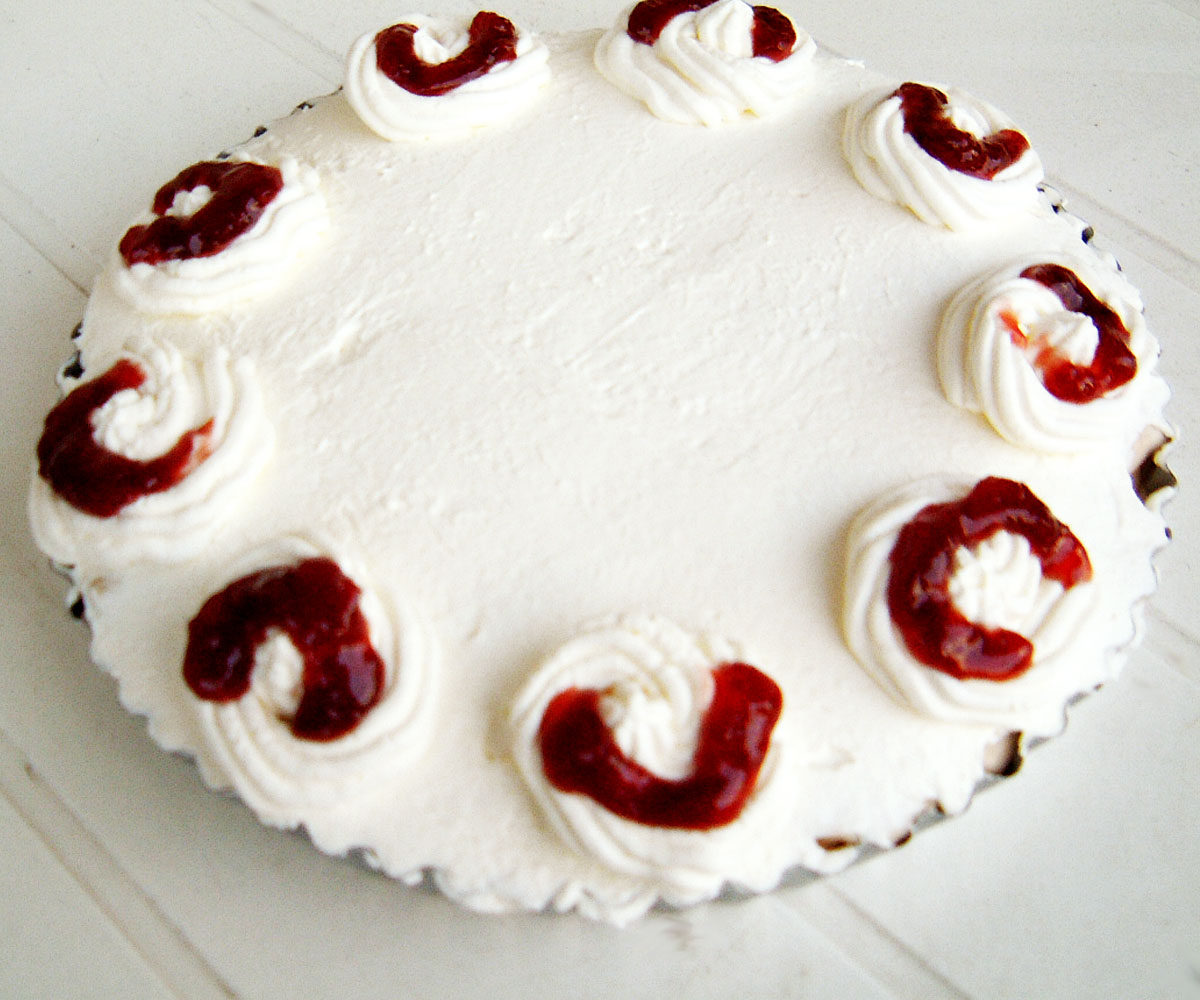 Definitely this great song comes from  Eydie Gorme. And it is a super idea to listen to on your birthday accompanied by the delicious Marquise Alice dessert.
Do not serve this as your birthday cake before putting Eydie Gorme on youtube.
Then bring it in the living room to your guests, dancing softly to the Bossa Nova rhythm.
Naturally, if you want to create this chic, creamy, French pie you will meet a small difficulty as I did of course preparing it for the first time!
Unless, you are an expert in making sweet desserts with specialization in creams.
Even if you had such expertise, you would have to take a few lessons in order to manage some steps of that oh so special dance!
But, I definitely recommend you to try it. It will create a very pleasant mood. Have success!
(Visited 200 time, 1 visit today)
The recipe...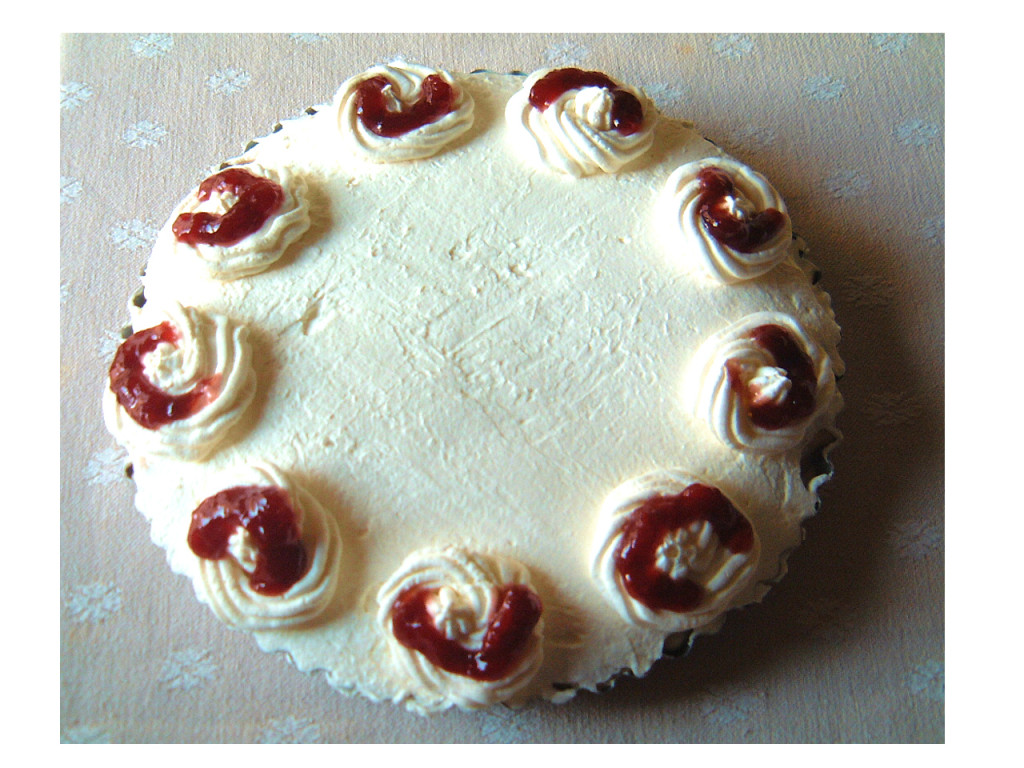 15 gr. gelatine sheets soaked in 3 tablespoons of cold water
4 organic egg yolks
1 level teaspoon instant coffee
60 gr. caster sugar
450 ml full fat milk
8-10 sponge fingers
2 tablespoons cognac or rum
250 gr. cream fresh 35% fat which you beat in the electric mixer to cream with 2 tablespoons icing sugar –you will not use it all, save some in the freezer for another pie- if you are buying  ready -made whipped cream you will need 150 ml)
For garnish
600  gr. double cream
some tablespoons of strawberry jam
Leave the gelatine sheets to soak in a bowl of cold water for 5 minutes.
Place the sponge fingers on a serving cake plate and sprinkle them with the cognac or rum.
Into the mixing bowl put together the sugar, the instant coffee and the egg yolks. Beat with a wooden spoon to make a light and creamy mixture, as you remember from childhood memories when our mothers offered us the sweet creamy mixture with the egg yolk and sugar!
Heat the milk in a saucepan until it will almost come to boiling conditions.
Pour little by little the milk in the mixture to incorporate, stirring it continuously, as again, when our mum wants to make avgolemono for the soup!
Immediately after this, pour the soaked and squeezed gelatine and stir over a low heat, about 2 minutes, until it dissolves thoroughly and have a light creamy texture that still it has not thickened. It looks like a warm custard cream in pouring conditions.
Pour it in a stainless steel pan and cover the surface with cling film immediately, so it does not form a thick crust on top.
 Leave it at room temperature to cool and turn slightly into cream. Then  fold in a cup of cream fresh with soft stirring. As soon as it has the texture of a light creamy mix and seems that it can be spread, start building the dessert.
Pour half of the mixture in a 23 cm. round shallow base for tarts.
Place on the top the sponge fingers like the sun rays and fill the blanks with the remaining sponge fingers. Then cover with the rest of the mixture.
Put it in the fridge for 1 hour.
Garnish with whipped double cream. In Greece, where we cannot find it,  I prefer the brand called Morfat beaten in the mixer with 2 tablespoons of icing sugar or for convenience I buy some, around 600 gr.! Spread enough of the whipped cream over the top and sides and with the palette knife make it even to all of the dessert. Put the rest of your whipped cream in a piping bag and make rosettes at equal distance between them, all around the edges. We make our own piping bag for the strawberry jam. Take a square piece of greaseproof paper, make it like a cone, cut a little from its edge so the strawberry jam will pour out like a line. Leave a soft line of the jam half way on each rosette.
Put the dessert into the fridge and serve after some hours. Only with champagne and bossa nova!
Ideas: Another idea instead of the double cream for the garnish on top is to cover the moulded custard and cream mixure with ready-made vanilla icing and use the remaining whipped cream from the mixture to make the rosettes on top.
I discovered this recipe in the book, The Cookery Year, published by the Reader's Digest Association, 1973.
(Visited 236 time, 1 visit today)