A meal with Rob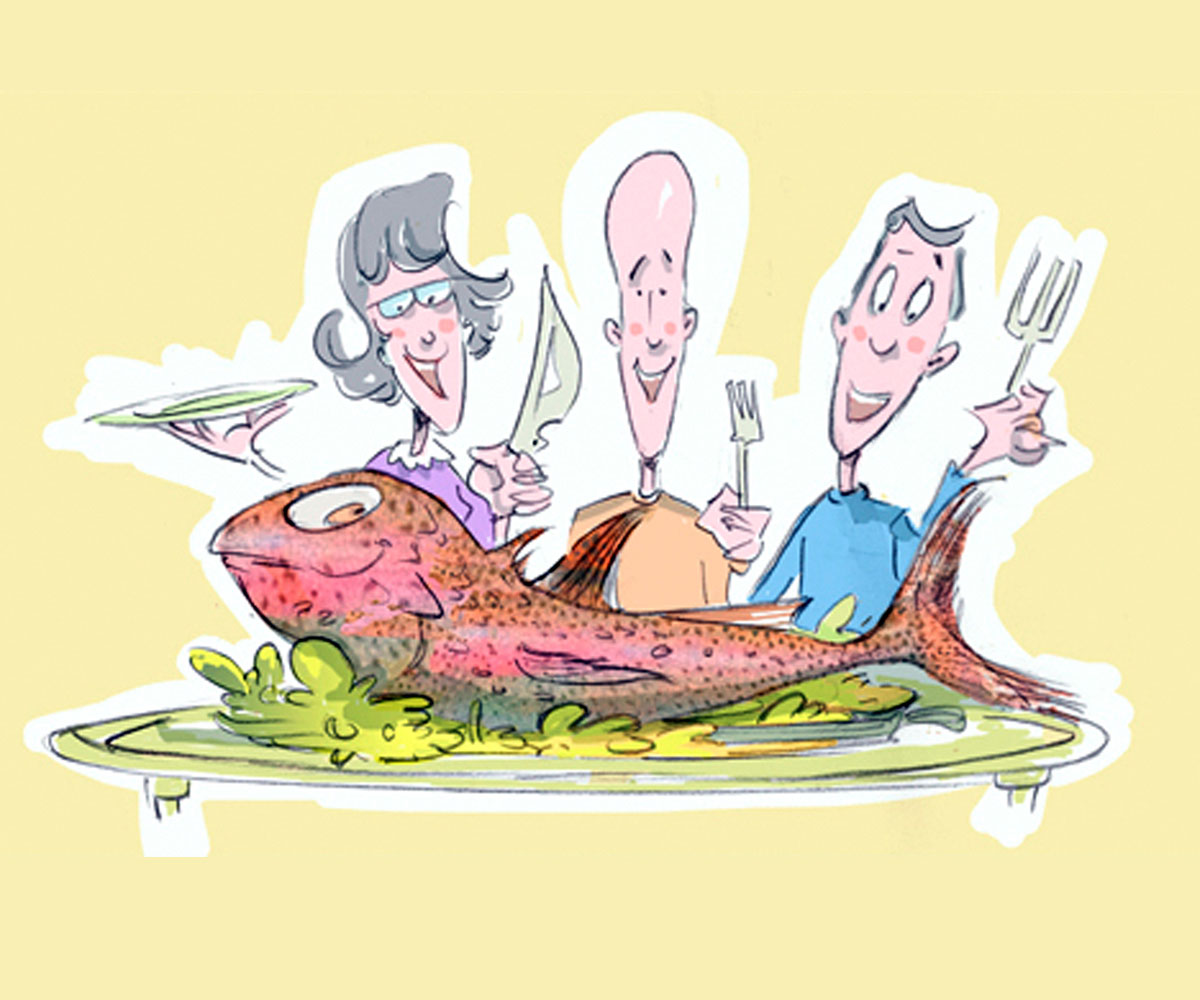 Rob is a good friend. He has been living and working in Greece for several years.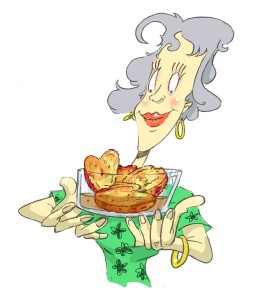 He has a nice time here and he enjoys our country, as much as he can, being English! When he came for dinner I wanted to make him feel comfortable with us. I realized that he does not like to overeat, nor he is a fan of heavy and very sweetdesserts, but he would definitely appreciate something delightfully tasty, moreover he would love eating with good company. I quickly made up my mind to cook a meal with an English touch but with lots of inspiration from Greece!
The menu includes:
Steamed salmon flaked in a lettuce salad Pan fried fish cakes
Psarokeftedes
Greek tzatziki
Olive oil wheat rusks from the island of Kythera
Arab style pittas
Chilled dry white wine
And for the dessert, strawberries in juice
(Visited 97 time, 1 visit today)
The recipes...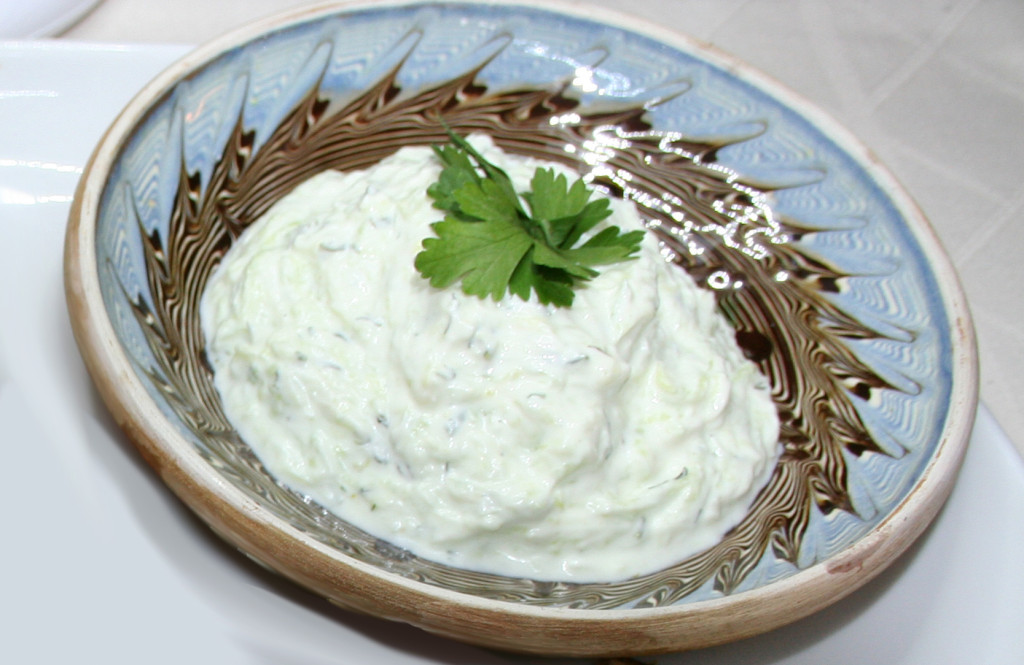 1 cup of full fat strained Greek yogurt
1 finely crashed clove of garlic
½ tablespoon of fresh lemon juice
2 tablespoons olive oil
1 tablespoon fresh chopped dill
salt and white pepper.
Procedure
1. Wash, peel and cut the cucumber into small cubes.
2. Put the yogurt in a bowl and mix all the other ingredients together. Add the olive oil, salt and pepper and try it to taste.
3. Leave the mixture in the fridge for at least 1 hour. When serve, drizzle little more extra virgin olive oil and decorate with some fresh dill.
The recipe is fine but it is true that only when you measure 'by the eye' the ingredients, you succeed the perfect tzatziki.
My sister has definitely the talent for this dish…I just follow the recipe!
(Visited 108 time, 1 visit today)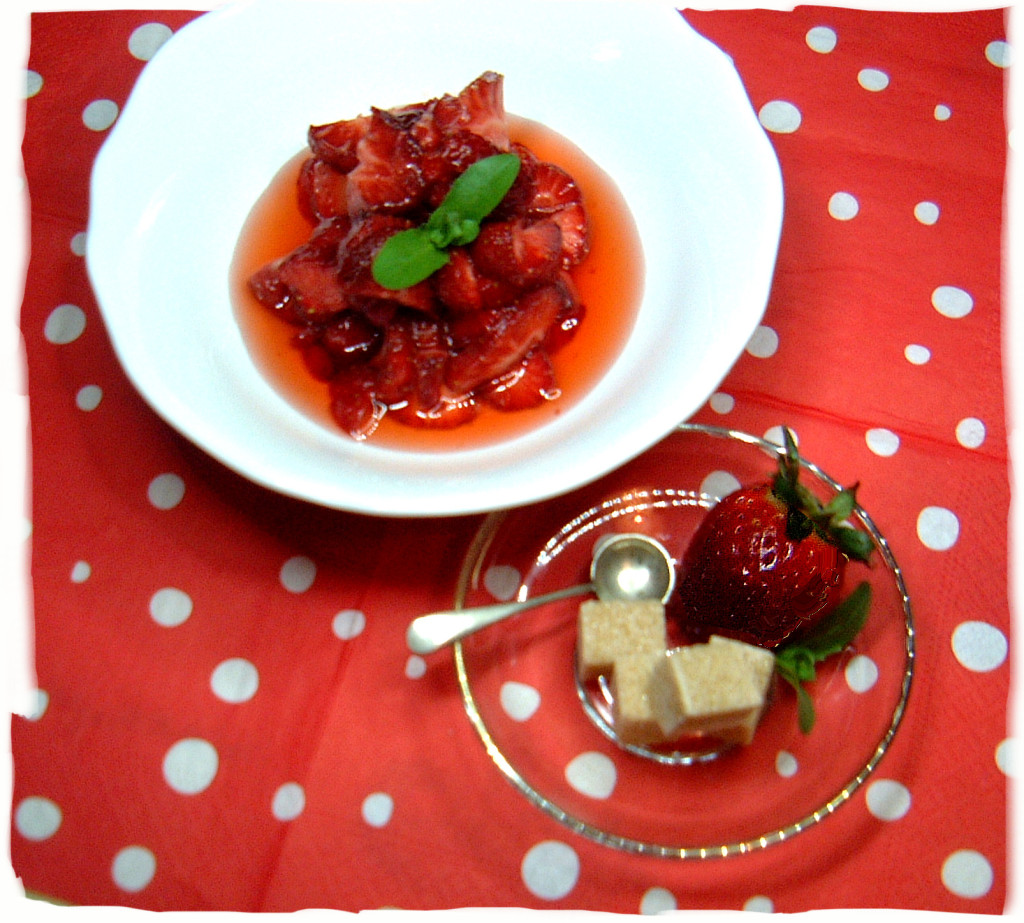 1 kilo of fresh strawberries

1 bowl filled with granulated sugar

1 small cup of cognac

Juice of ½ lemon
This title recalls memories from my childhood. I can still hear someone saying:
-For the trip to Metalliko (green landscape, perfect for excursions in the outskirts of Kilkis, North Greece) I filled the round taper ware container with some strawberries in juice. Careful how you will open the lid!…
-Mummy, mummy, one bowl with strawberries in juice for me, please!…
-Are these strawberries with juice? Delicious!…
-Are there any strawberries with juice left? I will finish them, don't serve me anything else!….
But why are they so famous? It is strange but this funny and not at all attractive title 'fraoules me zoumi', in the Greek language, refers to a sweet fruit dessert that we all recognize ever since we were kids. And let me tell you, we never say "no, thanks" when it's served to us!
Procedure
Wash the strawberries.  When they are in season it is better to make this fruit dessert! Nowadays I find that the organic strawberries have a fantastic flavour. I also prefer the ones that they come from Manolada, Greece, they are very tasty around April and May. We pick up the firm, round, medium in size. I can say with certainty that the English strawberries, though very tiny they are incredible delicious! This is something that I really miss from England, not to mention the ripe, juicy mangos they are sold there!
Clean the small leaves, cut them in slices and place a first layer of strawberries on the bottom of your glass container bowl.
Spread 2-3 tablespoons of sugar to cover the fruits and on the top, 1 tablespoon of cognac and 2 drops of the lemon juice.
Continue with the same layers until you finish the strawberries
Close the lid and place them in the fridge. You will eat them at their best on the next day. However they are o.k. to eat after 5 hours.
Serve them in small bowls with some of the juice that in the meantime has been formed.
Ideas: Serve them in cocktail glasses, last minute garnished with crème chantilly and some flaked almonds on top.  Excess calories but a very comforting idea for those of us with a sweet tooth!
(Visited 152 time, 1 visit today)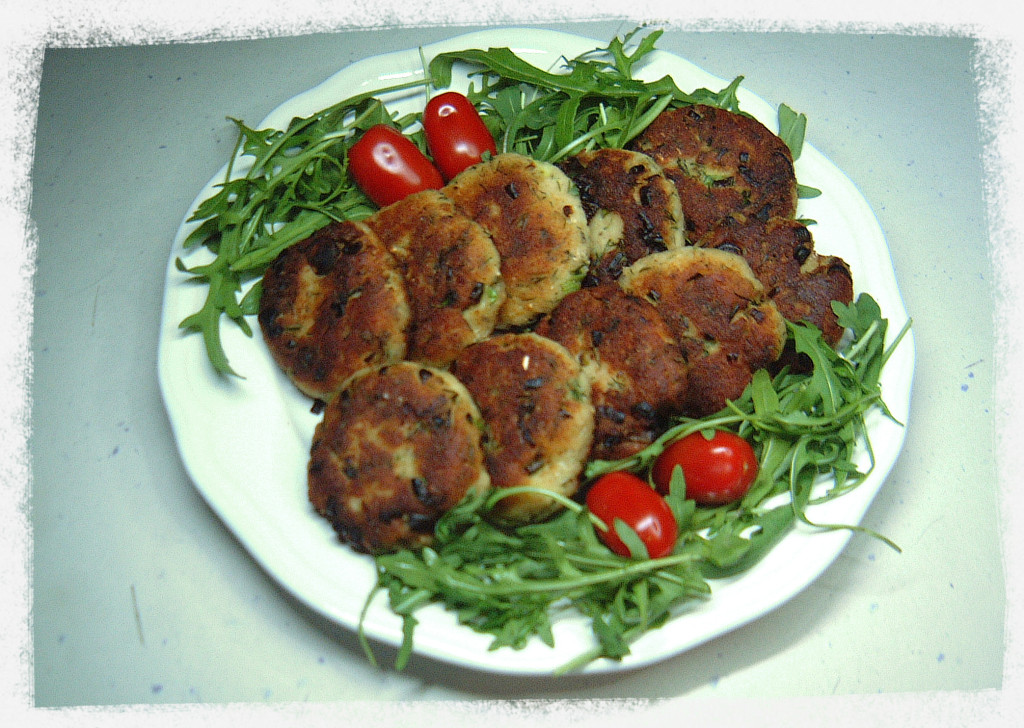 500 gr. fresh cod

80 gr. white fish roe

3 fresh spring onions chopped

2 tablespoons of finely cut fresh dill

3 slices of bread for sandwiches trimmed as breadcrumbs

1 teaspoon of lemon juice or lime

1 tablespoon olive oil

Salt, white pepper
There are probably thousands of recipes for this delicacy. English people must love them, judging from the many recipes and ready –made packages that you can find in their supermarkets. They use so many different fish and ingredients. Steve and I love only the ones with the white fish roe inside the mixture, as we prefer eating this wonderful food fresh with the fish, grilled or fried and not hidden in a fish cake! Now, I don't remember from where I copied this recipe. It is certainly not very old. However, these fish cakes – psarokeftedes are simply very nice!
Procedure
Wash the fish, boil it in a little salty water in a pan for 3-4 minutes, so it will not be totally raw, remove the bone and flake it.
Mix all ingredients with cod after cooling. Put moderate amount of salt as the fish roe is salty anyway.
Take from the mixture one tablespoon of the batter and quickly but gently form a ball. Press it then in the middle to form a fish cake.
Fry in olive oil (4 tablespoons of the oil is enough for the pan), for about 1 minute each side.
Take them out with a large slotted spoon onto paper towel.
6.     They can be eaten next day at room temperature. Super!
  Ideas: Perfectly served with homemade tzatziki
(Visited 322 time, 1 visit today)